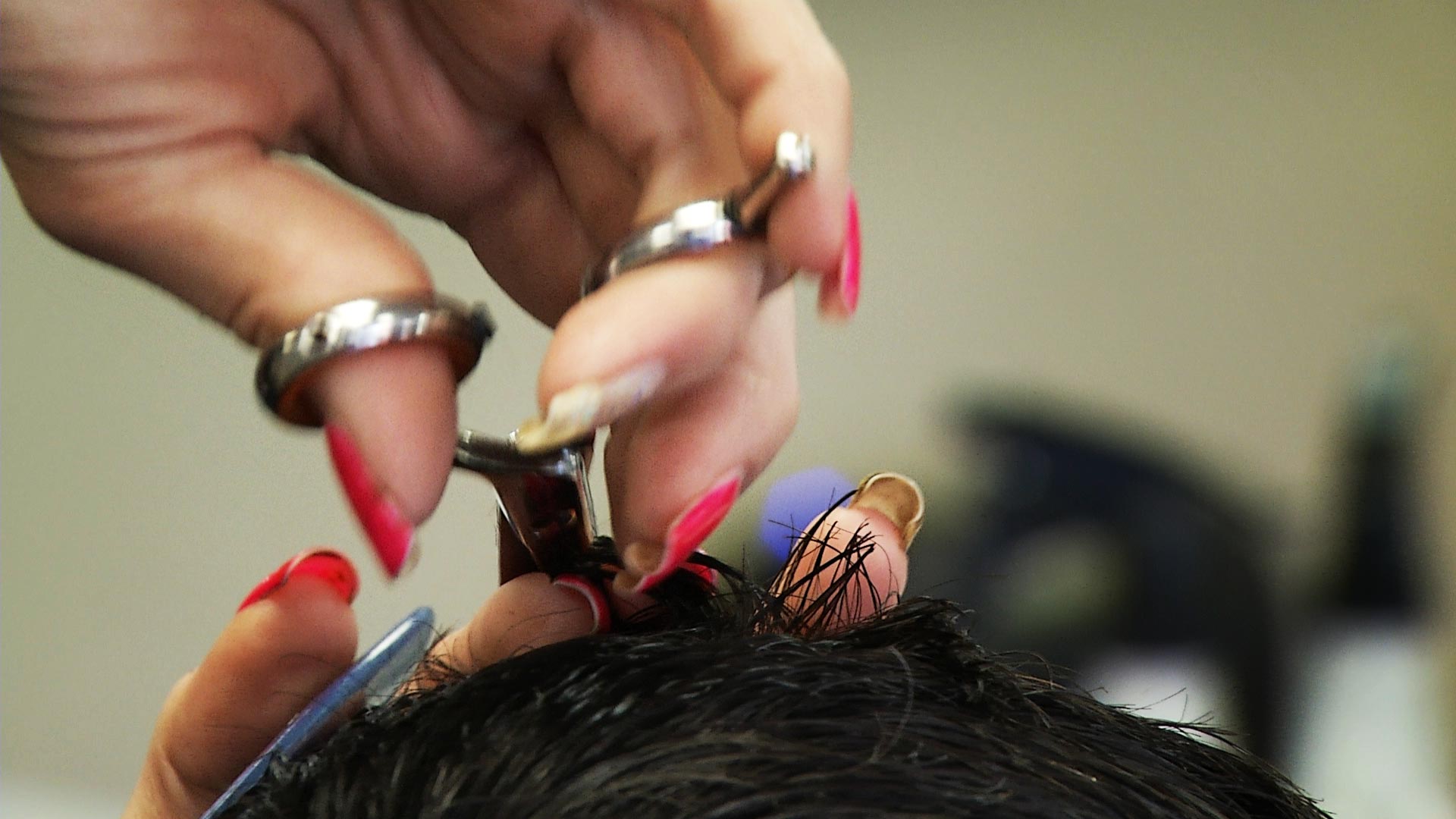 File image shows a closeup of a hair stylist cutting a customer's hair.
AZPM Staff
Gov. Doug Ducey on Friday issued guidance for barbers and cosmetologists who want to safely reopen for business.
Many in the industry had spent the week struggling to interpret the governor's executive order issued Monday allowing barbershops and salons to reopen Friday, May 8. The order specified those business provide face coverings for employees and customers, operate by appointment only and follow CDC guidelines.
Some salon owners found those guidelines didn't offer much guidance.
"I think some of us are just kind of scrambling to make sure we are going above and beyond on absolutely everything," said Nicole Aros, owner of the Village Salon in Tucson in an interview Thursday.
Ducey closed salons much later than restaurants, bars and other businesses. But that didn't stop Nicole from losing $40,000 over the past two months. She's eager to get clients back in for their appointments, having rescheduled more than 200 of them. And she's not taking any chances. She plans to make clients wash their hands and take their temperature. She knows she'll have to disinfect everything all day long.
Despite the new guidance, what counts as a requirement remains ambiguous. Gov. Ducey's office recommends salons and barbershops follow certain safety practices in order to reopen. Though his website describes the practices as "guidance," his executive order says businesses "shall" follow them, and that not doing so would be in violation of his stay-at-home order.
The governor's new guidelines include:
Staying at least 6 feet away from other patrons and maintaining physical distance when possible.
Using touchless payment.
Operating with reduced occupancy and by appointment only.
Requiring masks for employees and encouraging them for customers.
Wearing gloves for salon treatments that require touching someone's face.
Screening employees for symptoms.
See the full list here.

This story is part of
The Balance Sheet
, a weekly look at how businesses are surviving the coronavirus economy.