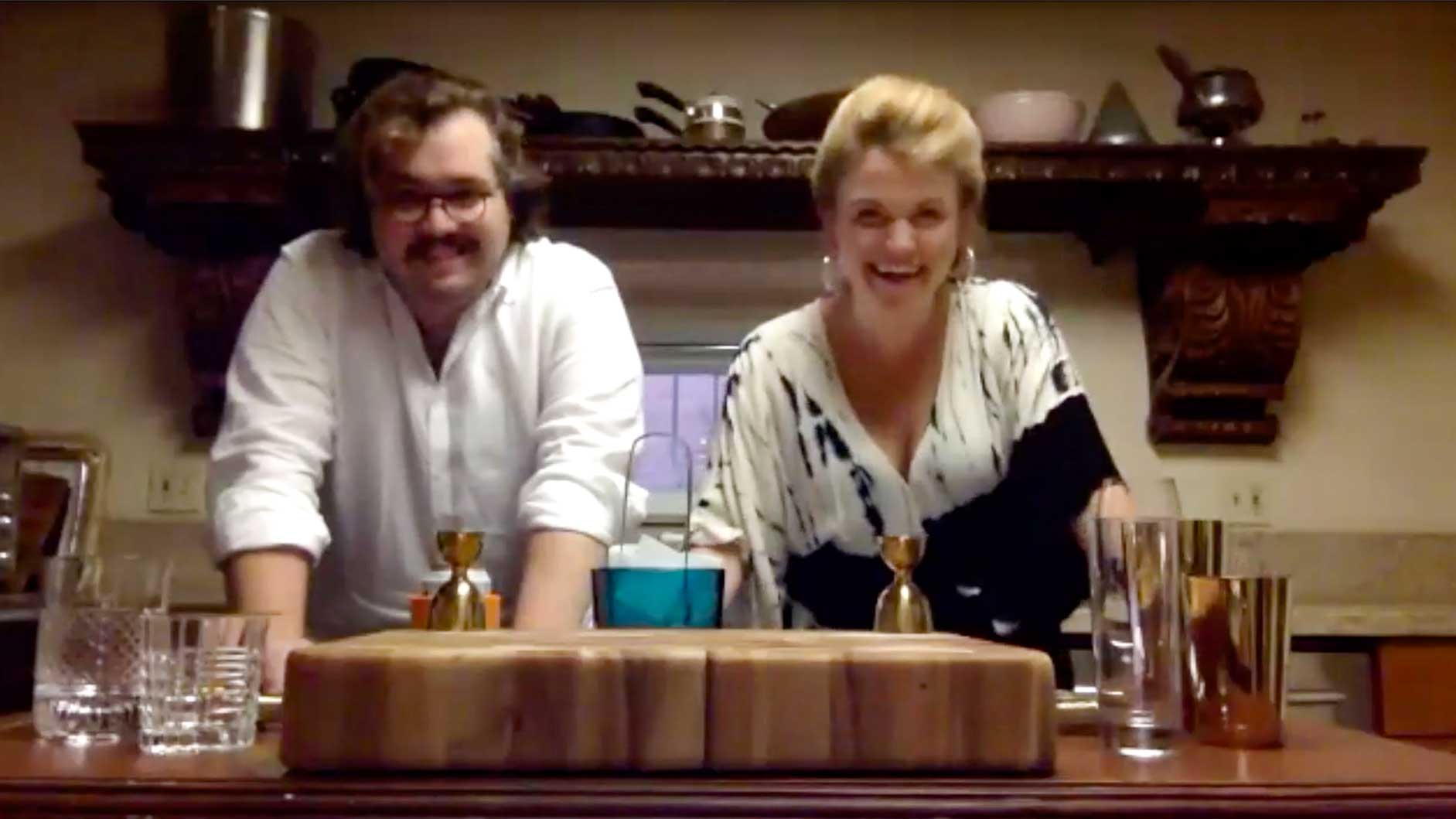 VIEW LARGER Stephen and Dale Ott offer mixology classes over Zoom.

Courtesy of Ampersand & Ampersand
It's a classic cocktail — sugar, bitters and whiskey with a twist of citrus. But to learn how to make this old fashioned, you'll need one more ingredient: an internet connection.
For the past month, Dale and Stephen Ott have been leading virtual happy hours. Both are former bartenders with years of experience in the service industry. The couple launched their food and events consulting business Ampersand & Ampersand in January, at just the right time for the coronavirus to put that industry on ice.
"I mean, we're watching all of our people lose their shirts right now. It's been very humbling and pretty devastating," said Dale Ott.
Food and hospitality have been among the industries hardest hit by the economic shutdown caused by the coronavirus.
But unlike most restaurants and their employees, the Otts don't qualify for federal aid because they don't have employees, and because they're self-employed, they won't qualify for unemployment until May 12.
Soon after the stay-at-home order began, friends started asking them to host happy hours over Zoom. Quickly, businesses and law firms started booking them. "We've done a lot of families recently because obviously people are quarantined in all sorts of different countries," she said.
Dale said they launched their company with the mission of bringing people together over food and drink. Their services may never be in greater demand.

This story is part of
The Balance Sheet
, a weekly look at how businesses are surviving the coronavirus economy.