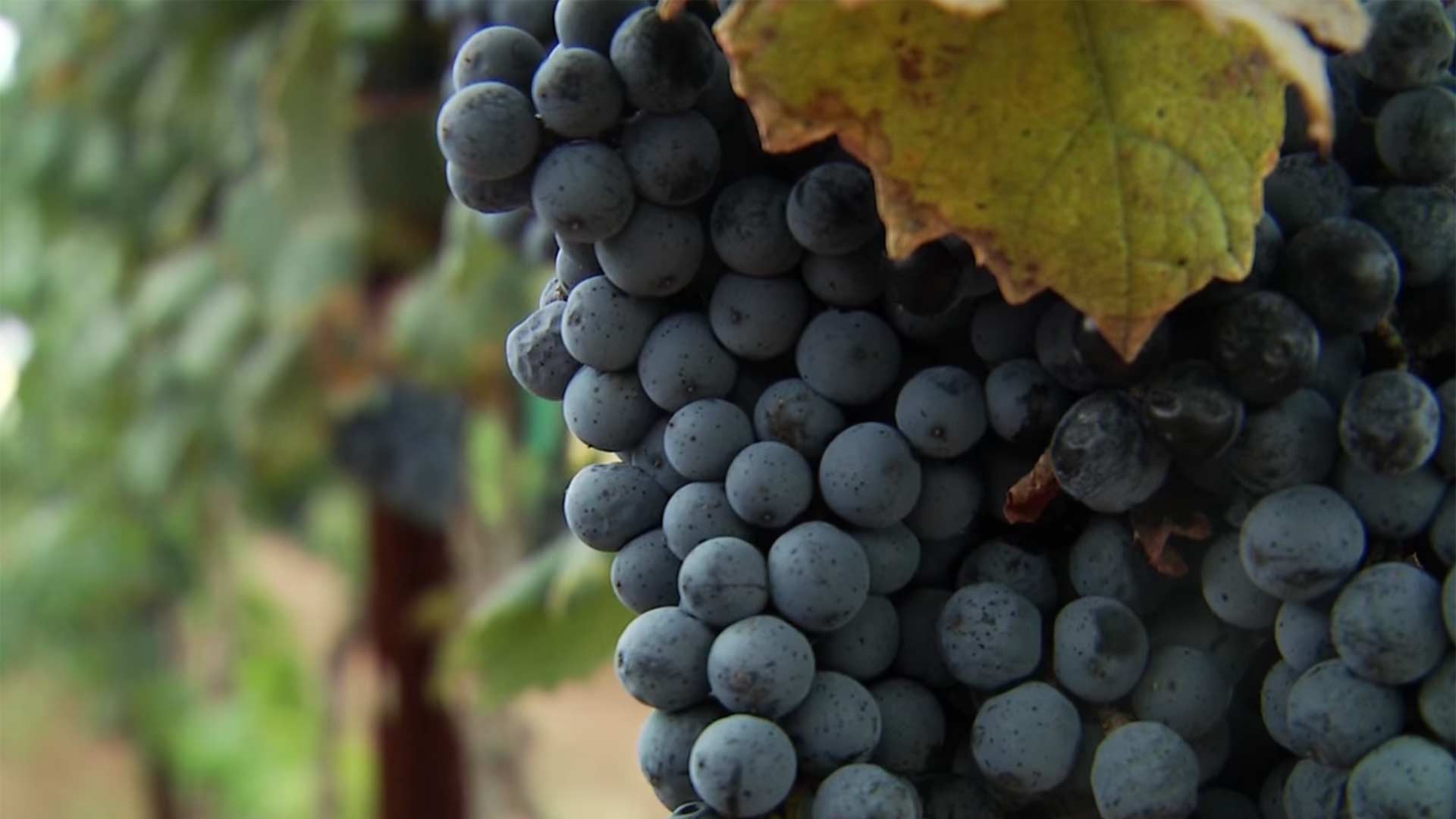 Grapes at a vineyard near Willcox. Tourism and transportation have taken a brutal hit in the time of coronavirus distancing measures.
Steve Riggs/AZPM
At first, the aid from the federal CARES Act seemed abundant. Karen Hinderberger applied for federal loans at big banks, and at small banks. She tried to get help from a nonprofit agency. She applied for the Paycheck Protection Program four times.
But she hasn't gotten anything.
"Everybody wants money. Nobody's getting money right now," she said.
Hinderberger owns Arizona Winery Tours. She runs shuttles that take people to different vineyards across Sedona, Sonoita and Willcox.
Her business is a transportation company in the tourism and events industry, a brutal pairing in a time of social distancing. Spring is normally the peak season for visits to Arizona's vineyards. But this is no normal spring. She usually brings in around $400,000 a year, but it's been weeks since she made any money.
"We were shut down before the governor said restaurants were shut down. I couldn't operate. Nobody was wanting to get on the bus with a bunch of strangers and go anywhere," she said.
Like the nearly 200,000 people in Arizona that work in tourism, none of her employees are working right now. Thanks to the Oro Valley Chamber of Commerce, she said she's been able to give her employees their last paycheck — a $75 Walmart gift card.
Though the federal aid for small businesses has run out, she's not hopeless. She said a lot of people have told her they'll need a trip to wine country when this is over.
"I'm keeping track of everybody's name that I talk to," she said. "You'll get your invitation."

This story is part of
The Balance Sheet
, a weekly look at how businesses are surviving the coronavirus economy.