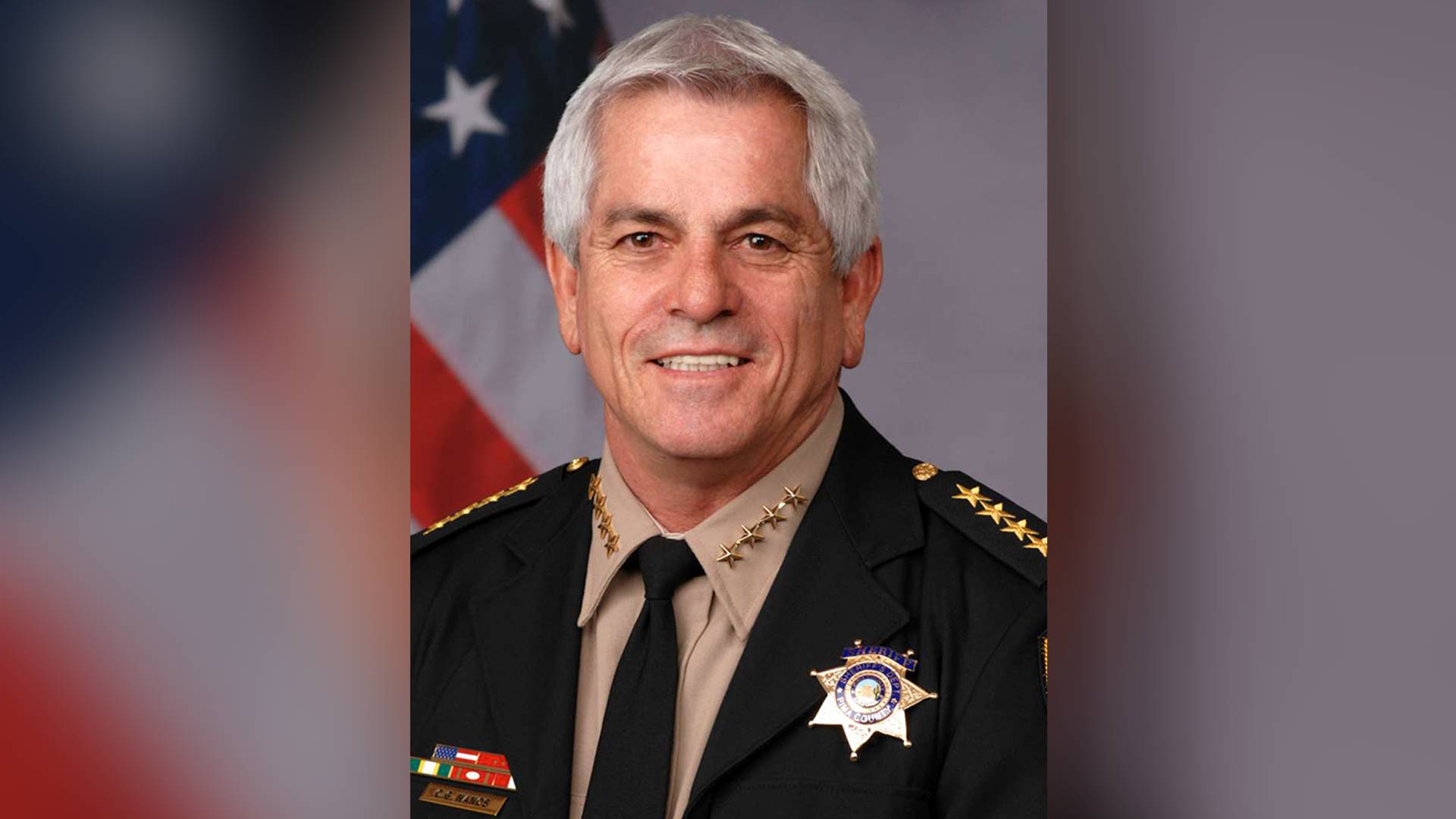 Pima County Sheriff Chris Nanos.

Pima County Sheriff's Department
Sheriff Nanos has withdrawn security indefinitely from the Pima County Board of Supervisors' meetings.
The move follows an addendum to Tuesday's agenda to discuss a potential investigation into his conduct.
In emails sent to County Supervisor Jan Lesher and Board Chair Adelita Grijalva on Sunday, Sept. 17, Nanos said his department will "no longer be responsible for Board security" and instructed Grijalva to "make other arrangements for any future meetings" following the Sept. 19 meeting.
The board is expected to discuss a potential investigation into Nanos' handling of the sexual assault of a female deputy last December at Tuesday's meeting.
When questioned about the timing of the decision, Nanos said the decision "wasn't just last night." He also said he does not want to be involved in the politics of the board.
"It makes no sense for me, one: to subject my team to the politics that the board seems to want, and two: financially, it doesn't make sense," Nanos said.
He claimed that providing security was too expensive, and his actions were in response to the Board of Supervisors' concerns of the department overspending.
"I'm trying my best to be fiscally responsible," Nanos said.
Sgt. Aaron Cross, President of the newly-formed Pima County Deputies Organization, said this is another example of the "culture of retaliation" Nanos has created.
Cross used to be assigned to the bi-monthly Board meetings, however, he was told Monday morning through his chain of command that he can no longer attend the meetings.
"Providing security for our Board of Supervisors is a worthwhile expenditure," Sgt. Cross said. "The timing of this is suspicious."

Nanos separated himself from the Board's move to explore a formal investigation.
"The handling of the sexual assault case isn't any of the board's concerns, as far as I'm concerned. I understand they can raise those issues…. If the board has concerns about what I'm doing as the sheriff then they will do what they do," he said.
Nanos originally wanted to withdraw security from the Sept. 19th meeting, but due to the short notice he said the department would provide a deputy.