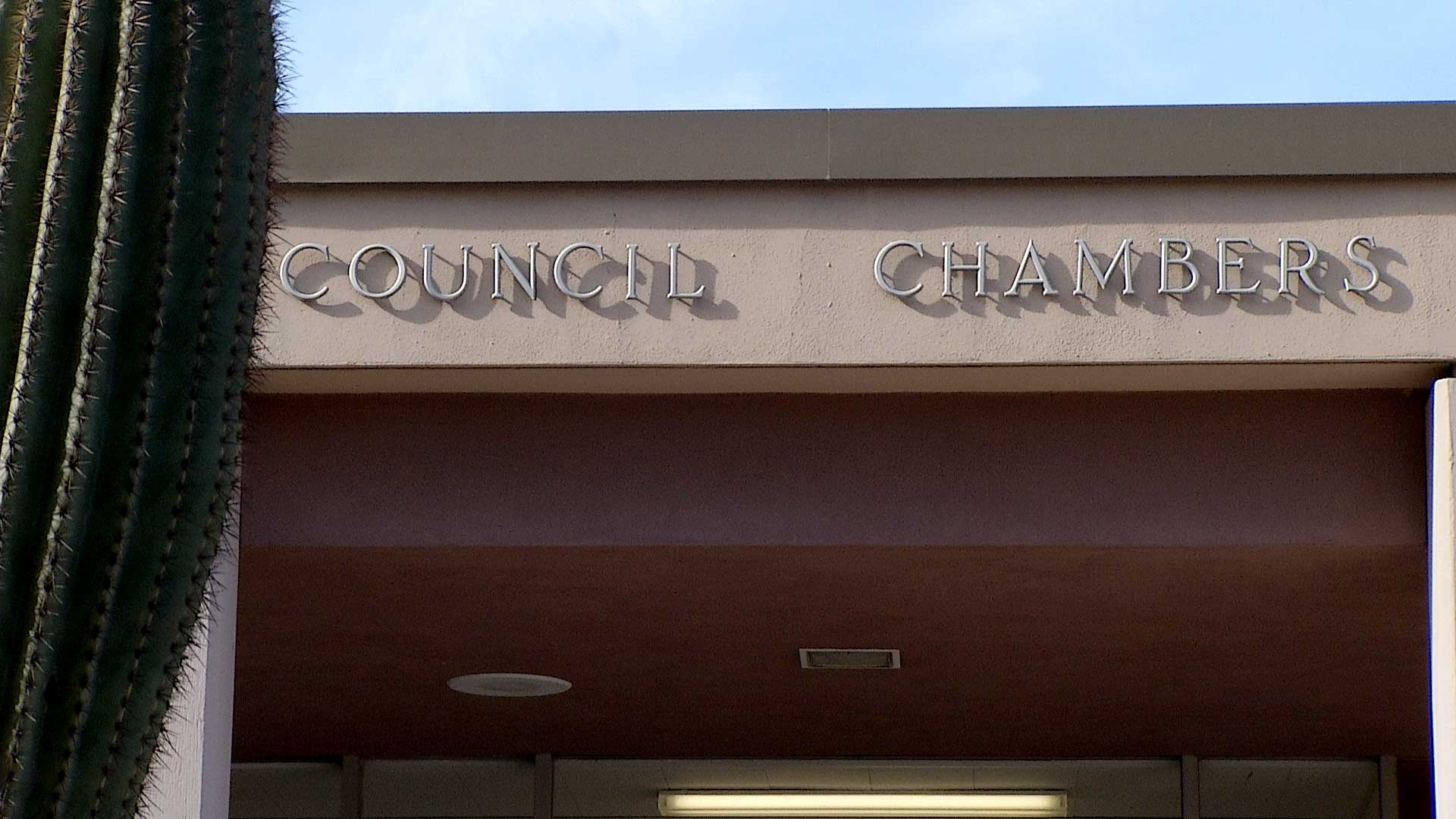 City of Tucson's council chambers in downtown.
AZPM Staff
Salaries for Tucson's mayor and council are once again up for a vote this fall. But this time, Proposition 413 would directly tie the Mayor and Council's salary to that of the Pima County Board of Supervisors.
If approved, Proposition 413 would increase the council members' annual salaries from $24,000 to what supervisors are paid, just over $76,000. The Mayor's pay would more than double, going from $42,000 to around $96,000.
Back during a June 6 city council meeting, City Attorney Mike Rankin said the city charter mandates that a citizen's commission review the Mayor and Council salaries every two years.
"If the commission does make a recommendation for a change to the salaries that the recommendation shall be placed on the ballot," Rankin said.
Mayor Regina Romero along with the rest of the council did not provide further comment on the measure before unanimously voting to place it on the ballot during that June meeting.
If passed, this would mean council members would get a raise every time the supervisors do.
For example, starting next year the board of supervisors' salaries will increase to $96,600. If voters approve the proposition, it would mean each city council member would receive that same increase and be paid the same amount. As for the mayor, her salary could potentially increase to more than $120,000.
The proposition would eliminate the need for the city to regularly put future salary increases to a vote. Tucson voters have rejected every salary proposition since the last raise, in 1999.