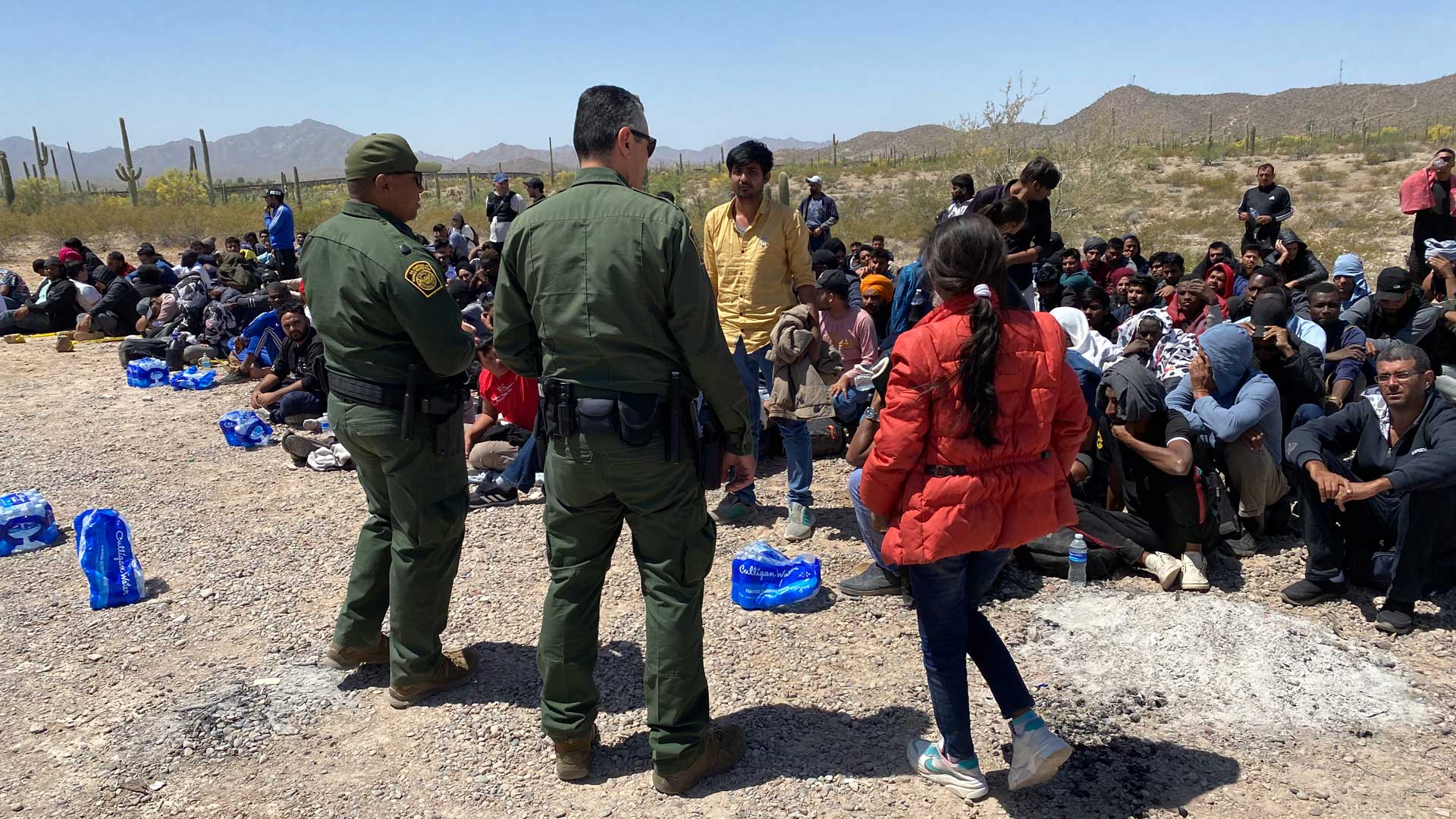 Border Patrol agents process a group of nearly 250 migrants in Ajo, Arizona, on Wednesday, May 10.
Danyelle Khmara, AZPM
Federal data released Friday confirms that Border Patrol's Tucson Sector has become the busiest in the nation for migrant apprehensions, surpassing the busy border sectors in Texas.
Border Patrol agents in the Tucson Sector apprehended more than 39,000 unauthorized migrants in July, making it the busiest sector in the nation and breaking its own monthly record in 15 years.
Deputy Chief Justin DeLaTorre said that the Department of Homeland Security, as well as Customs and Border Protection, have sent dozens of additional staff to help deal with the surge, on tasks like prepping meals, sorting out property, transferring migrants, and other administrative and security functions.
"I think that's something we've gotten really good at, is responding to surges in particular locations," DeLaTorre said. "When that surge shifts, DHS and CBP are able to send resources and so we have agents from other law enforcement agencies out here, supporting us and helping out."
July's apprehensions in the sector are a 60% increase from June, and the majority of migrants are turning themselves into border officials after crossing the border.
The number of Ecuadorians apprehended in the Tucson Sector in July nearly tripled from June to more than 6,000 people.
As well, the number of migrants traveling in a family unit nearly doubled to about half the apprehensions. Tucson Sector agents also encountered more than 2,200 unaccompanied minors in July, the majority of which were from Guatemala and Mexico.