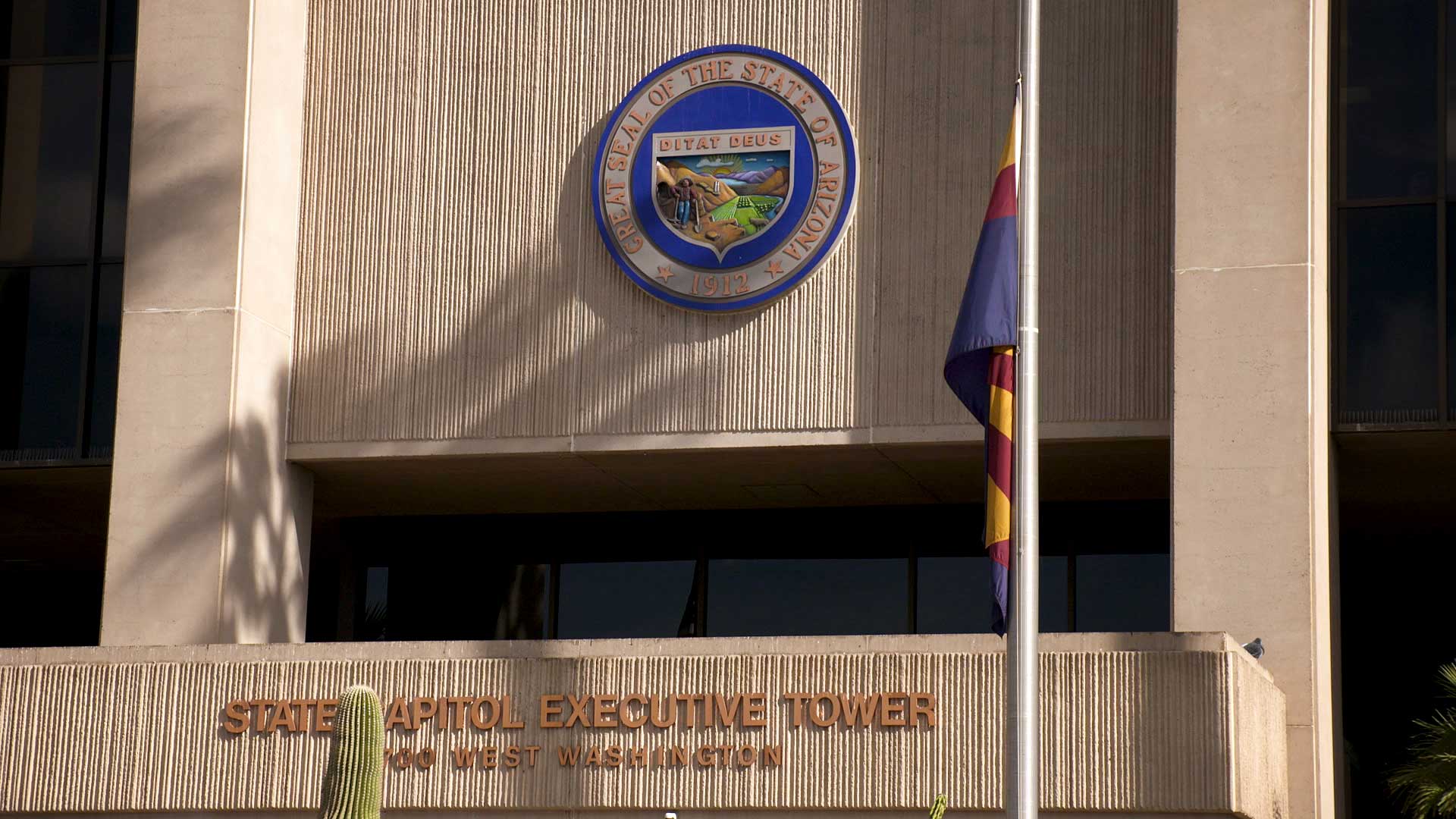 The Arizona State Capitol Executive Tower in Phoenix. January 2021.
AZPM Staff
Governor Katie Hobbs signed an executive order forming a Bipartisan Elections Task Force on Wednesday.

The 18-member panel includes members of the legislature as well as current and former election officials from across the state.
The members were chosen by the Governor, legislative leaders, and election experts.
Southern Arizona is represented by Pima County Recorder Gabriella Cazares-Kelly, former Pima County Elections Director Brad Nelson, and Santa Cruz County Elections Director Alma Schultz.
Others on the task force include Secretary of State Adrian Fontes (D), state Senator Ken Bennet (R),
In a statement, Hobbs said the task force will enhance both accessibility and security while providing an opportunity for engagement on election issues.
The task force is expected to present a report to the Governor by November.