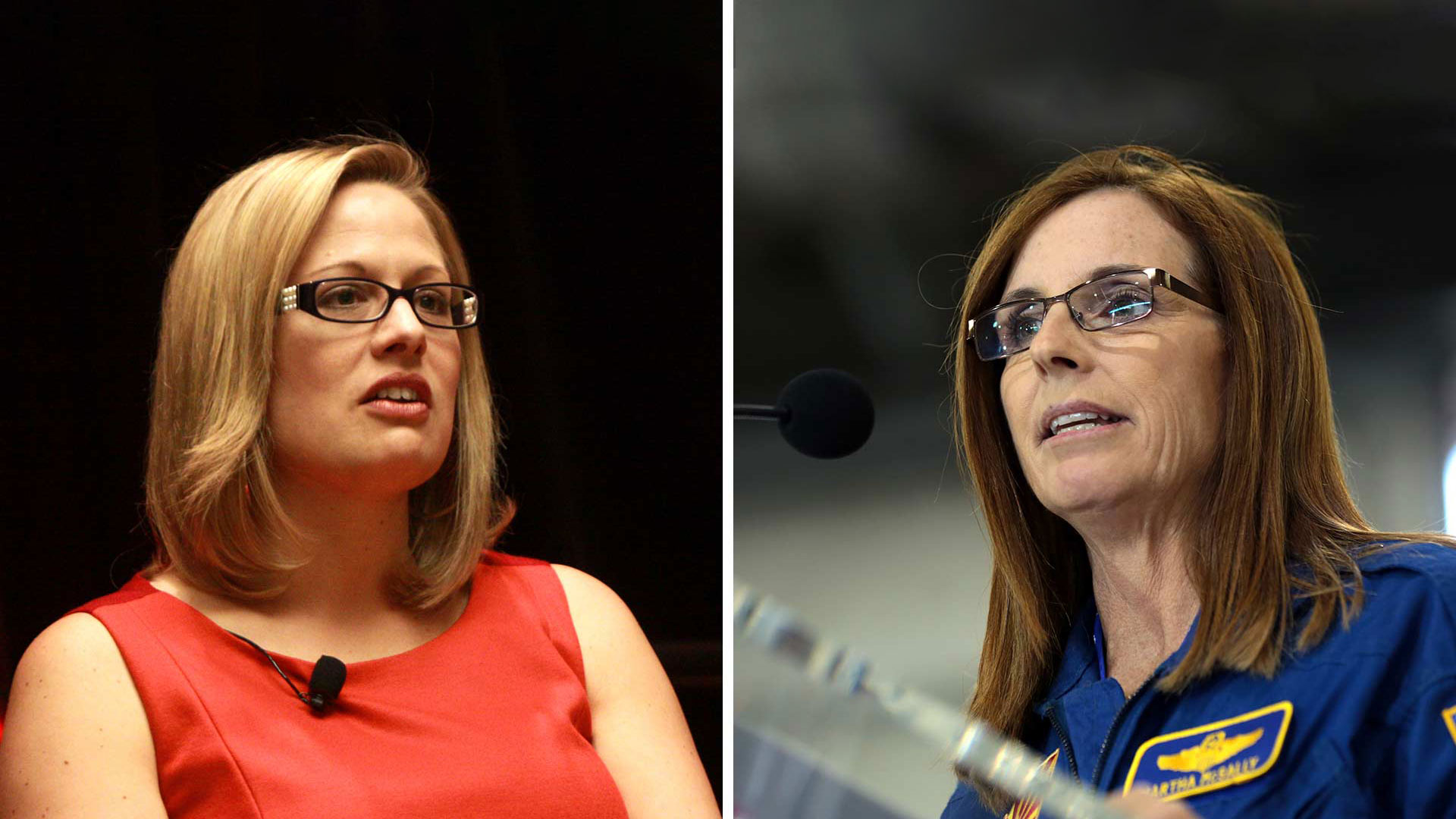 Kyrsten Sinema, left, and Martha McSally.
Gage Skidmore via Flickr
Two polls on the Arizona Senate race show it continues to be a competitive seat.
A new poll from OH Predictive Insights puts Republican U.S. Senate candidate Martha McSally ahead of her Democratic rival Kyrsten Sinema for the first time. The poll from OH Predictive Insights in Phoenix shows McSally leading Sinema 49 percent to 46 percent.
The poll is the first time McSally has lead Sinema since OH began watching the race in December 2017, though the lead is within the margin of error.
Another poll from Data Orbital shows Sinema has a 4 percentage point lead over McSally, which is just outside the margin of error in that poll.
Mike Noble, the chief pollster for OH Predictive Insights, says this is a race to watch.
"It will be interesting to see if McSally is able to maintain her lead above Sinema in these next few weeks leading up to the all-important early voting," Noble said. Noble.
Noble said the change in numbers for McSally in his polling seems tied to an increase in her popularity with women, people with college degrees and those between the ages of 55 and 64. The group, which until this poll, had strong negative feelings about President Trump and McSally, has now begun to warm to both of them.
"We saw a big shift in now that they have swung back over to Trump," said Noble.
The undecided voters in the race seem to be numerous enough to have an impact. They came in at 6 percent, according to the OH poll. Data Orbital showed almost 9 percent of people it polled are undecided.
Early voting begins in a month.