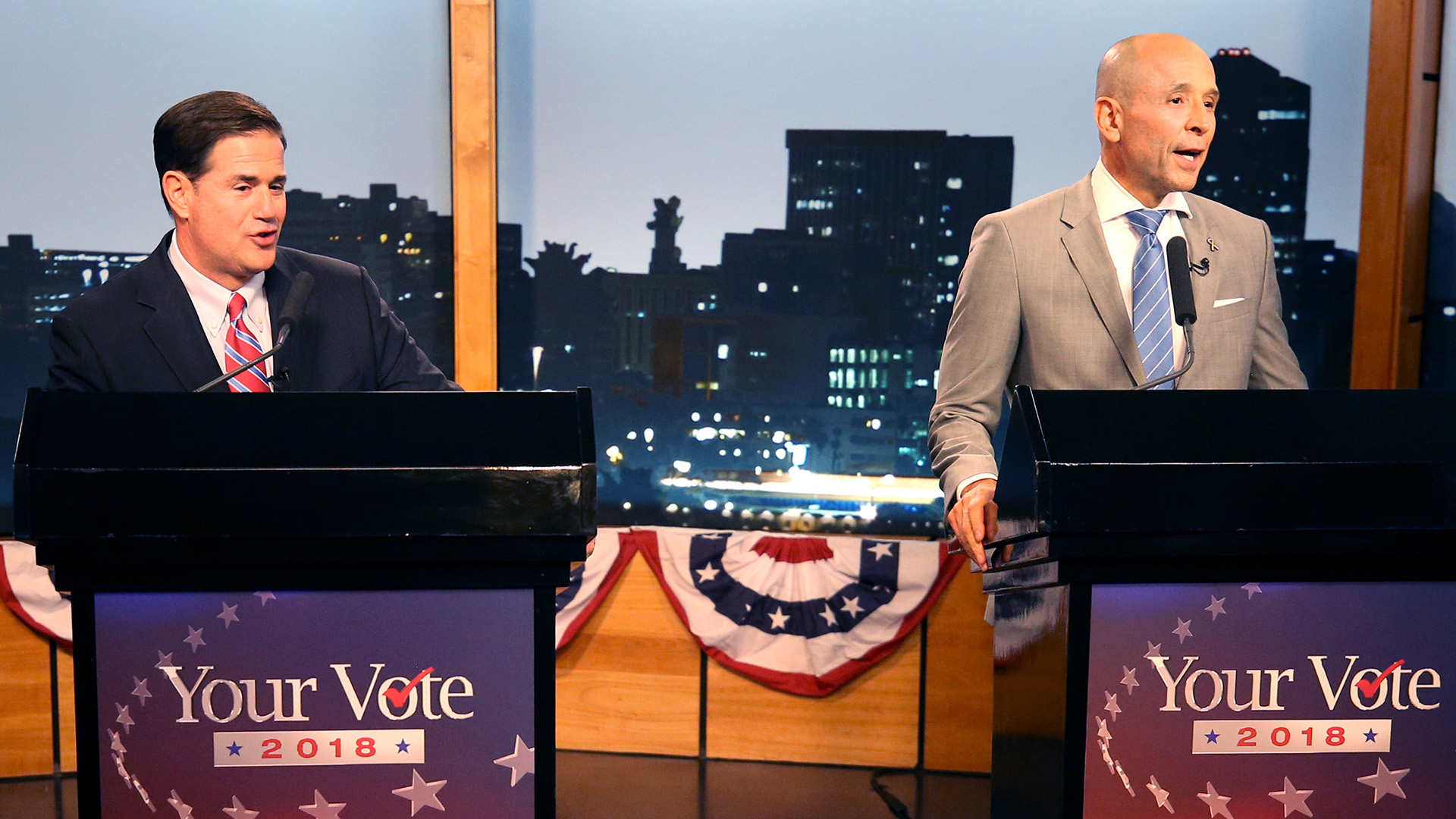 Gubernatorial candidates Republican Doug Ducey, left, and Democrat David Garcia at a televised debate in the AZPM studios, Tuesday, Sept. 25, 2018.
Kelly Presnell, Arizona Daily Star
Governor
| Candidate | % | Votes | |
| --- | --- | --- | --- |
| Ducey, Doug REP | 56.01% | 1,330,863 | |
| Garcia, David DEM | 41.85% | 994,340 | |
| Torres, Angel GRN | 2.14% | 50,962 | |
Incumbent Gov. Doug Ducey defeated Democratic challenger David Garcia based on early election results.
The Republican and Democratic candidates for governor spent most of their campaigns focused on two issues: education and the economy.
Ducey has at times called himself the "education governor." Garcia has often talked about his education credentials as a teacher and professor.
Ducey spent much of the campaign talking about the teacher raises that he worked with state lawmakers to pass after educators across the state walked off the job earlier this year.
Garcia, who supported the teachers in their strike, called for more money for teachers. His plan included raising income taxes on the highest wage earners in the state. A similar plan was thrown off the ballot by the state Supreme Court for technical reasons.
For more on statewide races, visit the Arizona Secretary of State's elections website.

Read more coverage of national, Arizona, and local elections at our 2018 elections portal,
Your Vote 2018
.