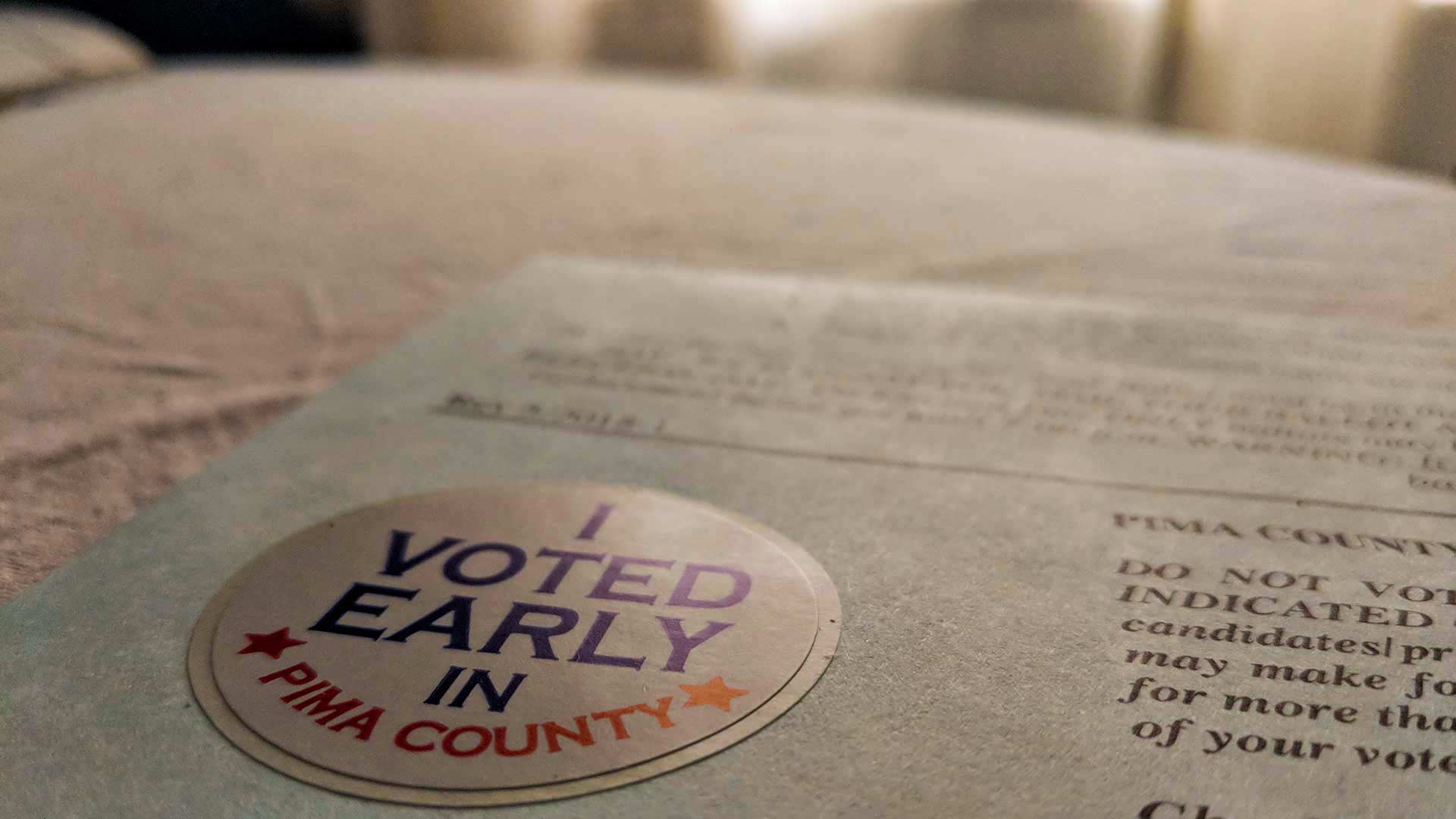 Materials included with a Pima County mail-in ballot for the Aug. 28, 2018 primaries.
AZPM
We are exactly two weeks away from election day and early voting is in full swing. But what happens if you lose your ballot, spill coffee on it, change your mind about a candidate, or like me, forget to completely fill it out before sealing it in the envelopes?
Pima County Recorder F. Ann Rodriguez says don't worry. You have options.

If you've filled it out incompletely and sealed the envelope, the first step is to find an early voting site.
"Get a replacement ballot affidavit. You will fill in your name, your address, your date of birth and sign it and then put your early ballot that you vote it and put it in there," she says.
If you've changed your mind about a candidate, a proposition or you've lost or ruined your ballot, you can be issued a replacement ballot at your local early voting site.
Rodriguez says there's nothing she hasn't seen and when in doubt give the county a call or a click online.
For more information about early voting, visit the Pima County Recorder's website.