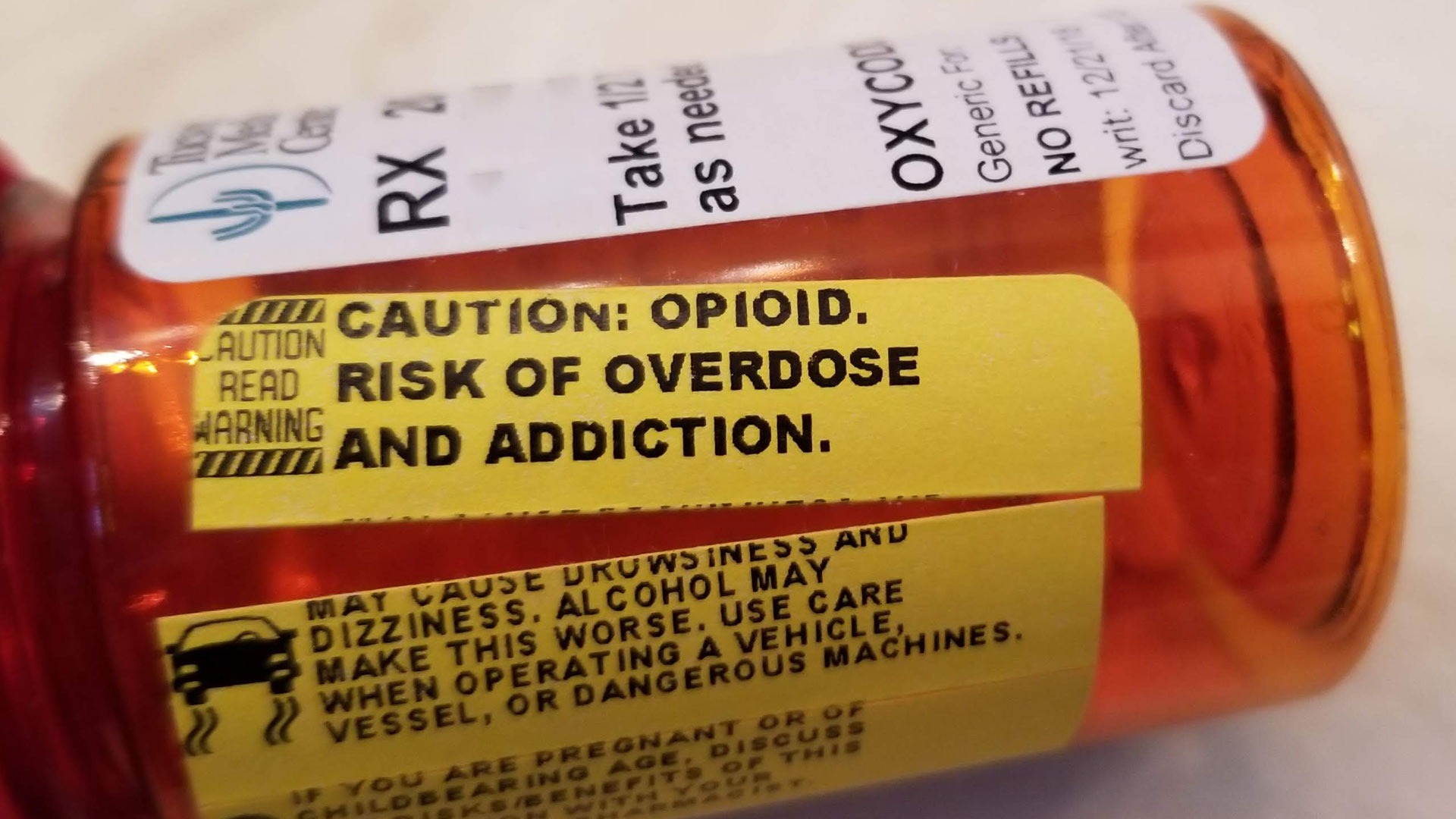 A warning label for opioid addiction on an oxycodone bottle.
AC Swedbergh/AZPM
The city of Tucson and Pima County filed suit Thursday afternoon against 20 opioid manufacturers and distributors.
The suit alleges the opioid industry has spent years misleading consumers and the medical community about the addictive nature of opioids.
According to Dr. Francisco Garcia, Pima County's Chief Medical Officer, there were 286 opioid-related deaths in the county in 2017.
"Emergency-department-related charges here in Pima County were $24.8 million. Of those, 74 percent of those charges were paid for by AHCCCS [Medicaid] or by Medicare," said Garcia.
Many opioid overdoses come from drugs that were prescribed by a doctor.
Garcia said opioid manufacturers, distributors, and even some doctors are "complicit" in the diversion of prescription drugs for "non-medical" uses.
In 2018, Tucson Medical Center, Cochise County and the state of Arizona all filed similar suits.